Solution for endoscopy departments
Equipment made in Russia with delivery in the shortest time
View catalog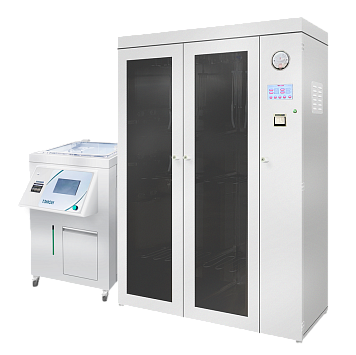 Solution for endoscopy departments
Equipment made in Russia with delivery in the shortest time
View catalog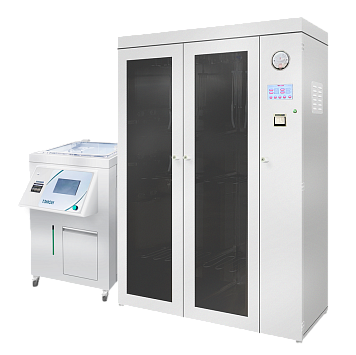 TZMOI JSC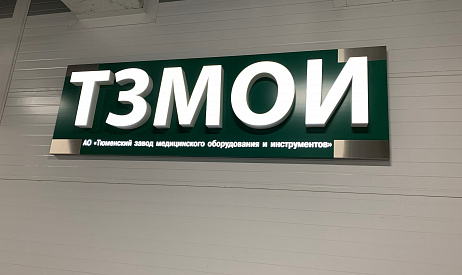 Tyumen Medical Equipment and Instruments Factory JSC (TZMOI) was founded in 1962 in the city of Tyumen. For more than 60 years of work hundreds of thousands of units of equipment for sterilization and disinfection have been produced.
Our factory offers medical equipment in the field of infection control systems: from steam and low-temperature plasma sterilizers to medical waste disinfection units. The equipment not only is as good as modern imported analogues, but also exceeds them in a number of characteristics. In addition, our products have better price and quality ratio, and most importantly - the equipment of TZMOI JSC is adapted to the Russian working conditions.

General Director of TZMOI JSC
Prosviryakov Alexander Vladimirovich
Our factory
Today the factory is a leading Russian manufacturer of medical equipment.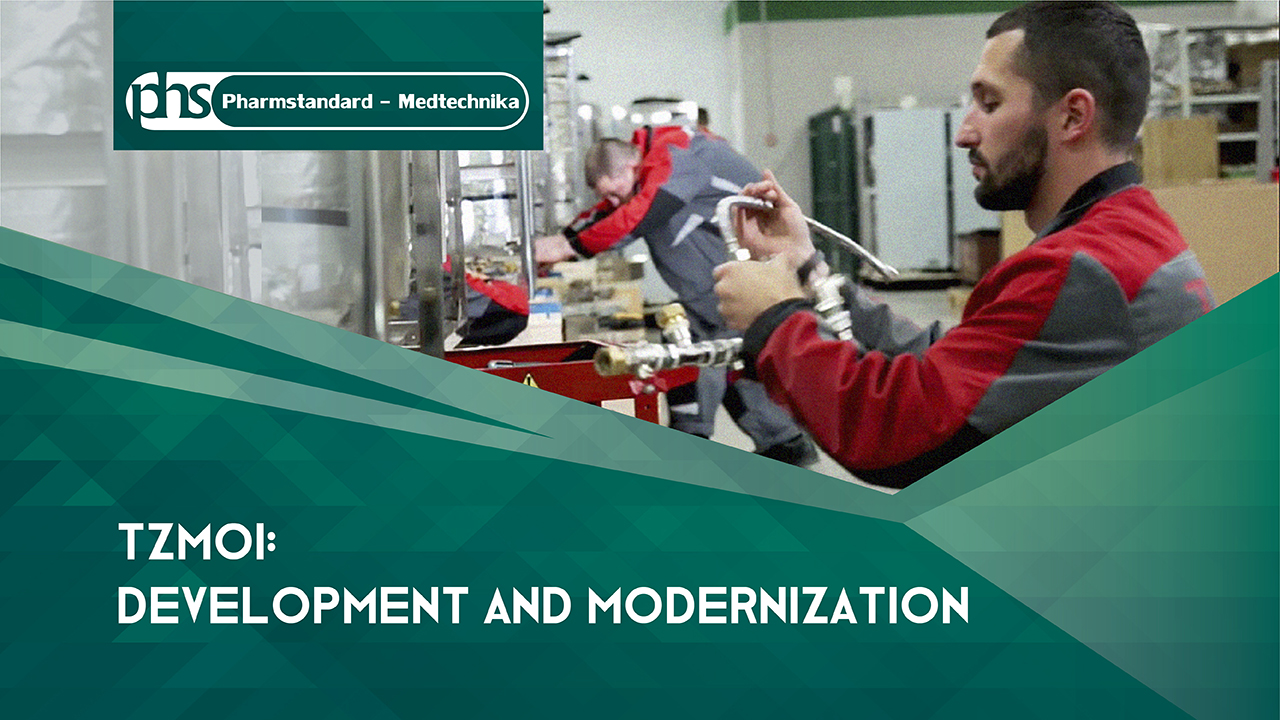 TZMOI JSC offers the widest range of products for building modern infection control systems: steam and low temperature sterilizers, disinfection washing machines, including for flexible endoscopes, cabinets for drying and storage of flexible endoscopes, sterilizers for disinfection of medical waste. The complex equipment of central sterilization departments of healthcare facilities of any complexity is carried out using this products. The products manufactured by the factory are included in the list of the most important and vital medical equipment.
The TZMOI includes a special design bureau with a technical center and an experimental laboratory, the main task of which is to develop and master new samples of medical equipment, as well as modernization and technical support of serial products.
There is an engineering service providing service support of the manufactured products and feedback from the user.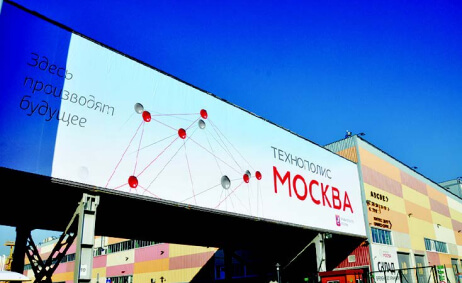 In 2018 the main production site of the enterprise was moved to Moscow to the territory of the Special Economic Zone Technopolis Moscow. Here the industrial launch of the electrical installation and mechanical assembly sections was carried out, test stands for functional and electrical safety tests were installed, a warehouse of purchased components and finished products was equipped according to modern standards.
Course for import substitution
Tyumen Medical Equipment and Instruments Factory was one of the first to respond to the task of re-equipment within the framework of the Strategy for Development of Medical Industry of the Russian Federation. The factory implemented several technical, technological, organizational and administrative measures aimed at improving the quality of products. The quality management system for equipment design, development, manufacturing and maintenance fully complies with ISO 9001 and ISO 13485 international quality standards
comprehensive product quality control, modernization and improvement of consumer and technical characteristics
inclusion to the product range of fundamentally new types of equipment that corresponds modern international standards and fully meets the needs of domestic medical institutions
As part of the import substitution program, the factory has modernized and upgraded its machine pool. Production of modern medical equipment is localized at the factory.
Modernization allowed to:
improve technical and operational characteristics of the products
improve the quality and competitiveness of manufactured products
shorten production cycle
Thus, one of the main purchases was laser cutting equipment for sheet metal and tubes, which will allow to fully localize the production of loading carts and body parts of the manufactured medical equipment. This machine can save space by more than 50%, which increases its productivity by many times, in addition, it uses an intelligent pipe support design that can solve deformation problems during long cutting of pipes. The equipment is characterized by high precision adjustment. Also, a laser welding machine was launched at the production facilities of TZMOI JSC. Laser welding equipment has such advantages as ease of operation, excellent weldability, high welding speed and no consumables. Welding of thin metal materials replaces traditional methods of argon-arc welding and electric welding. Small width of the weld, small zone of thermal effect and deformation, high welding speed - all this will help to improve the quality of products and achieve higher productivity and profitability of production. CNC sheet bending press, CNC lathe, CNC milling machine center have been purchased and put into operation.
Achievements
Today the factory is a machine building enterprise that develops and introduces new product designs. TZMOI changed the principles and technologies of production as well as the product range. GP and GPD product lines of large high-performance steam sterilizers was deeply modernized and completely updated. There were technically upgraded steam sterilizers under 100 liters that earned an excellent reputation on markets in Russia and the CIS.
Within the production localization program in cooperation with European manufacturers there is manufactured a unique line of PHS steam sterilizers. In 2016 the line was supplemented with PHS-100 desktop sterilizer with the chamber volume of 100 liters. Entirely new characteristics and functions were added to the line of SMO medical waste sanitization units. Since 2016 TZMOI has been manufacturing unique low-temperature plasma sterilizers that have no analogues in Russia.
In 2017 the factory started manufacturing the first domestic flexible endoscope treatment units as well as cabinets for drying and aseptic storage of endoscopes.
At our production site, new models have been developed from scratch: Flex Endo-1 flexible endoscope treatment plants, Cascade series of bed pan washers, SMO 75 medical waste disposal machines, PHS MD 150-230 washing and disinfection machines. The whole range of carts for sterilization and washing equipment are also made of domestic materials at our production site.
Already today Tyumen Medical Equipment and Instruments Factory JSC can provide domestic healthcare facilities with high-tech reliable equipment at a rational price, which makes it possible to reduce HAI level and minimize the risks of dependence on foreign supplies.

Contact information
General Director of TZMOI JSC - Prosviryakov Alexander Vladimirovich.
Address: Unit I, Floor 1, Bldg. 5, 42 Volgogradskiy Prospekt, Office 6.4-23N, Moscow 109316
Territory of Technopolis Moscow Special Economic Zone (Pechatniki Brownfield site)