Solution for endoscopy departments
Equipment made in Russia with delivery in the shortest time
View catalog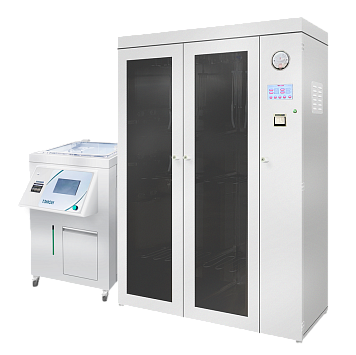 Solution for endoscopy departments
Equipment made in Russia with delivery in the shortest time
View catalog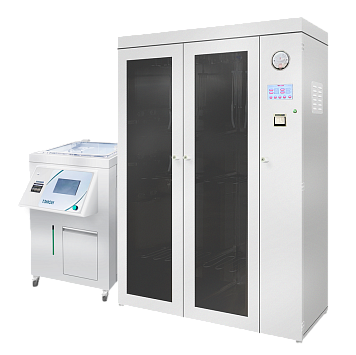 DGM consumables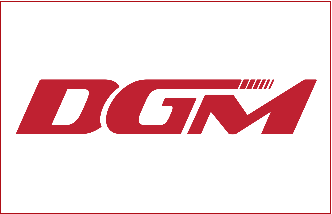 DGM Pharma-Apparate RUS LLC is a leading manufacturer of consumables for sterilization and disinfection, which has a wide range of products for medical and preventive organizations of various fields in its product portfolio, including comprehensive equipment for central sterilization departments. The Company's products are well known and actively used not only in Russia, but also in Kazakhstan and Belarus.
Business reputation of DGM Pharma-Apparate RUS LLC has been confirmed by its above 10-year successful activities. In 2015, production was localized in Russia. We think, the key to success is the fact that we have managed to keep the European quality of the products, and enhance the product line significantly. Only skilled and experienced specialists are members of the team of DGM Pharma-Apparate RUS LLC. Due to the solid team of professionals, our company keeps growing and developing fast. We use a responsible approach both to production and to sales. That is why we have preferred to work with our reliable and good faith partner — Pharmstandard-Medtechnika LLC for many years.



Aleksey Aleksandrovich Ivaschenko, CEO of DGM Pharma Apparate RUS LLC
Mission
The mission of DGM Pharma-Apparate RUS LLC is to monitor innovative technologies globally and introduce the best of them into the practice of Russian medical institutions in order to create a safe hospital environment, as well as improve the quality of medical care.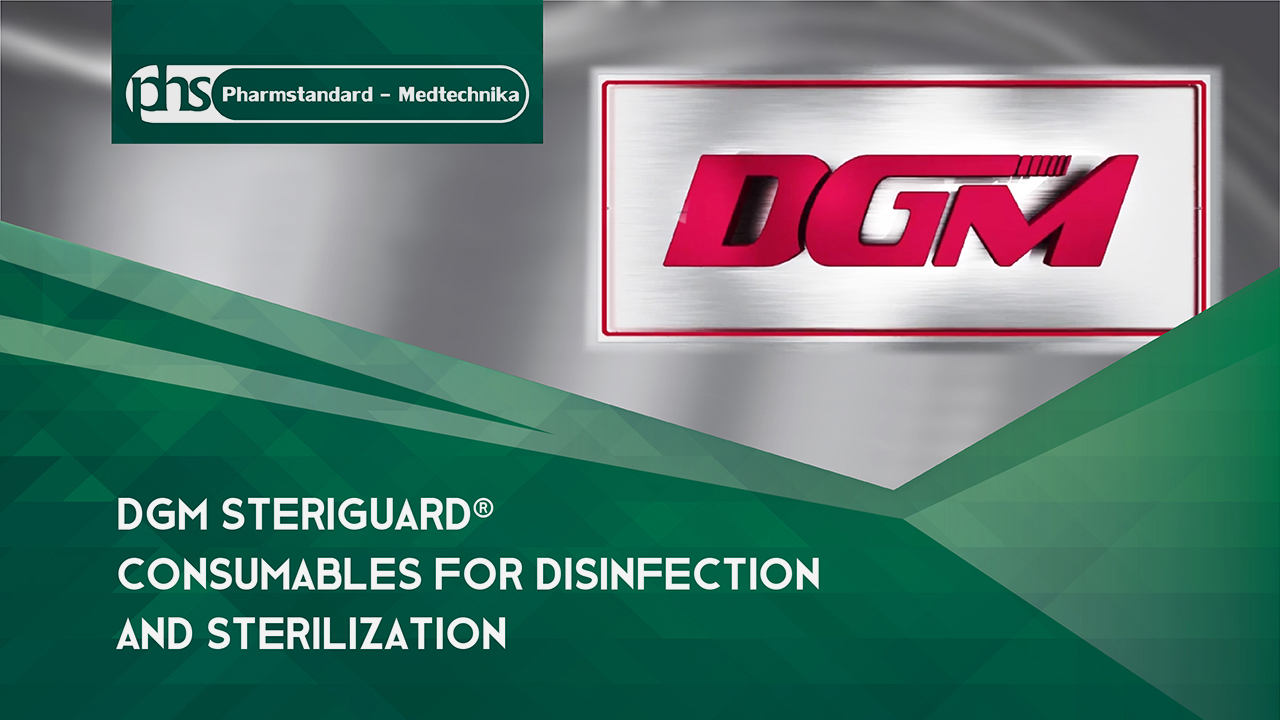 Manufacturing facilities
The company currently operates its own and contract manufacturing facilities at factories in Russia, Great Britain, Spain, Italy and Turkey. More than 5 years ago, manufacture was localized in Russia. The manufacturing site is located in the city of Podolsk, Moscow Region.
Thanks to its wide production network, DGM Pharma-Apparate RUS LLC has great flexibility in the development and manufacture of consumables for disinfection and sterilization, while maintaining control over all important stages of the manufacturing process.
On the production lines of DGM Pharma-Apparate RUS LLC, equipped with up-to-date equipment, strict quality control is carried out on a regular basis; exclusively high-quality raw materials cleared from impurities are used, intended for the needs of medicine, which allows improving the operation of sterilization departments and preserve the health of both patients and medical personnel.
Reliability and operation continuity of manufacturing equipment is ensured by a team of experts.
Products
The product portfolio of DGM Pharma-Apparate RUS LLC includes:
consumables for cleaning and disinfection of medical devices and endoscopes, as well as indicators of the effectiveness of cleaning medical devices

disinfectants (concentrates and ready-made solutions)

means of additional antibacterial protection (antibacterial rugs)
A special pride of DGM Pharma-Apparate RUS LLC are sterilization consumables made of special medical paper, safe for human health and the environment, and also capable of maintaining the sterility of medical devices for a long time due to a special porous structure and resistance to breaks when wet and dry.
DGM sterilization and disinfection consumables are free of toxic by-components, heavy metals and chlorine-based bleaches. The products of the brand of DGM Pharma-Apparate RUS LLC fully comply with the requirements of local regulations of the Russian Federation and international standards of Europe and the USA.
Achievements
DGM Pharma-Apparate RUS LLC is in continuous development, expanding the product line and increasing the number of channels for product sales. In 2020, the Company, having retained its dominant position in the B2B segment, entered a new zone for itself - work began on the sale of products to end consumers employed in the beauty industry.

The business reputation of DGM Pharma-Apparate RUS LLC is approved by more than 10 years of successful activity, numerous prizes and awards from various competitions, positive feedback on our work and thanks from a number of specialized medical institutions.
Contact details
General Director - Aleksei Ivashchenko
Deputy General Director - Roman Sergeevich Smerdov
Location: 25-1 Skolkovskoye Highway, Moscow, 121353
E-mail: rssmerdov@dgmrussia.ru
Phone: 8 (495) 416 91 56