Thermosealing machines
Heat sealing machines are devices designed for sealing ready-made medical packaging bags or bags made of roll materials by thermosealing, before their further sterilization using any of methods available (air, steam, gas, radiation or plasma (hydrogen peroxide vapor) sterilization).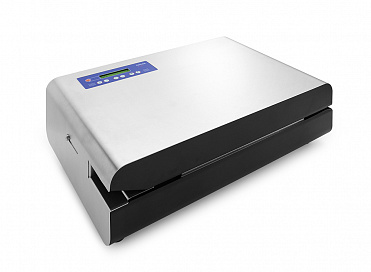 In contrast to the sealing of bags using a valve with an adhesive layer, the seam of a heat sealing machine is comparable to a factory seam, which ensures the highest air-tightness inside the bag, and therefore a longer period of sterility for medical devices stored in bags after their sterilization. Heat sealing machines are available in two types:
Impulse sealers (for example, F 70 series) are convenient for sealing small quantities of bags or materials that for some reason cannot be sealed on a rotary sealer. The machines of this type are the most economical and easy to use.
Rotary heat sealing machines are suitable for sealing large quantities of packaging at a sufficiently high sealing speed. The machines of this type are distinguished by high reliability, productivity and manufacturability.
For more detailed information about the equipment, you can contact us using any of the methods specified in the "Contacts"
To "Contacts"