Solution for endoscopy departments
Equipment made in Russia with delivery in the shortest time
View catalog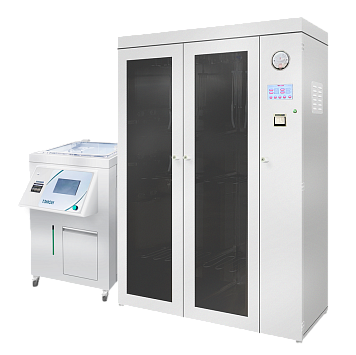 Solution for endoscopy departments
Equipment made in Russia with delivery in the shortest time
View catalog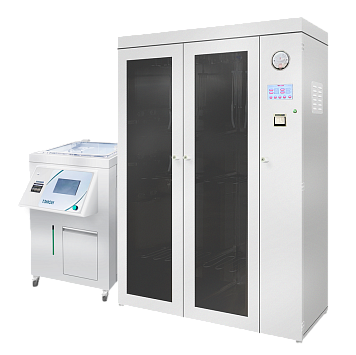 DGM Company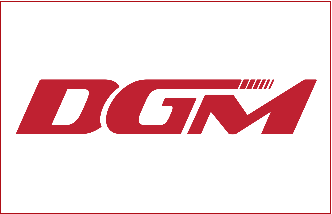 DGM Company is a global manufacturer of innovative cleaning, disinfection and sterilization solutions for hospitals and healthcare facilities. Pharmstandard-Medtechnika LLC is the official supplier of DGM equipment in Russia.
Equipment
DGM manufactures a wide range of equipment including steam sterilizers, washer disinfectors, low-temperature plasma sterilizers, flexible endoscope washers, medical waste sterilizers, steam disinfection chambers, medical furniture and accessories, sterilization packaging materials, indicators, etc.

The equipment produced by DGM combines modern technologies, environmental safety and strictly complies with international and Russian standards. The manufacturer takes into account the experience of the equipment operation, which allows him to carry out optimization and modernization, as well as to produce new product lines with improved technical and user characteristics.
Infection control equipment supplied to Russia is distinguished by the use of modern control systems, including such innovative features as remote monitoring of sterilizers, an intelligent system for selecting a chemical agent in disinfection and washing machines, functions of SMS notification of the user and service center in case of malfunctions, etc.
DGM uses all opportunities to improve the cost efficiency of the equipment operation, which has both an economic effect for the treatment and preventive care institutions where it is used, and an important environmental effect, as it reduces energy and water consumption. In addition, all types of manufactured equipment are designed with environmental safety in mind. For example, waste disinfection plants do not use any chemical agents in the process.
Company advantages
Growing demand makes working at the highest levels of performance and efficiency increasingly important. With a combination of products, DGM is able to offer the best possible solution to each customer in any country - from a standard range of products to individual large-scale projects. With excellent technical support and customer service, DGM provides additional advantages for its customers.
Integrated solutions

Wide range of equipment, from a standard range of products to individual large-scale projects

Development and implementation of innovations, continuous monitoring and implementation of new technologies in production, development of new models of equipment

Production of the equipment meets the needs of users and can be performed individually according to special local characteristics
Quality
DGM is focused on producing reliable and efficient solutions for sterilization and infection control. DGM equipment is reliable, high-performance, convenient and environmentally friendly. The Company aims to maintain affordable prices for both the equipment and its further maintenance. Medical equipment manufactured by DGM has all necessary certificates in accordance with international standards (CE).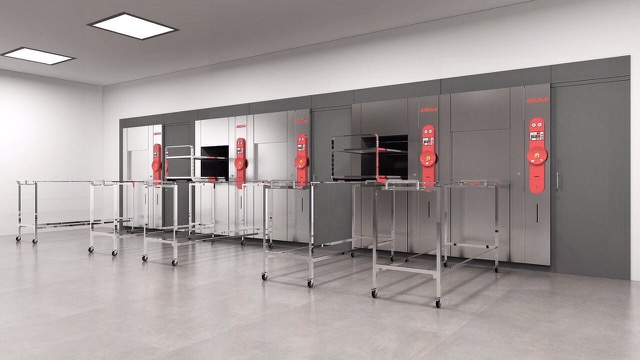 Sustainability
DGM pays close attention to maintenance of its equipment in terms of energy efficiency and rational use of resources. All products are designed to use less water, energy and chemicals, thus reducing resource consumption and operating costs.