Solution for endoscopy departments
Equipment made in Russia with delivery in the shortest time
View catalog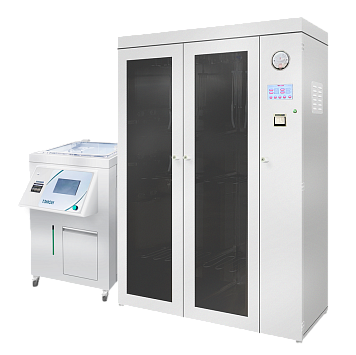 Solution for endoscopy departments
Equipment made in Russia with delivery in the shortest time
View catalog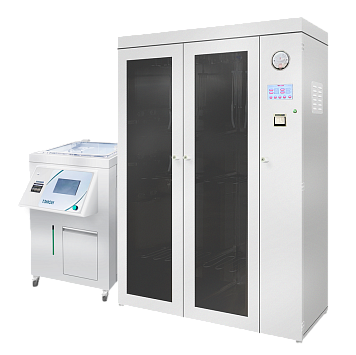 Personnel training and certification
Personnel training and certification
The equipment for sterilization and disinfection is a high-tech equipment. At installation of equipment, before the beginning of operation in the healthcare facility, qualified engineers of our company carry out introductory briefing and training of the clinic staff to work on the installed equipment with the provision of training materials.

The list of the main points of training:
Basics of the equipment design
Terms, conditions and documentation of maintenance
Identification of states and conditions under which the device should be used
Operation and maintenance of the device (including the method of stopping)
Development of an emergency action plan for the personnel, the procedure of actions in case of equipment failure
Occupational Health and Safety
Compliance with the requirements of regulatory documents, maintenance of working documentation
At the end of the training, a documented certificate of instruction is provided.
Engineers of our company provide comprehensive technical assistance in mastering technological equipment.
Periodic (repeated) training for work with the equipment is recommended at least once a year. Whenever possible, it is advisable to coordinate the period of training with the period of regular maintenance.
Submit a request for our services:
Email
service

blank

@

blank

phs-mt

blank

.ru