Washing machines for carts and medical equipment
Washing & Disinfection Units are intended primarily for cleaning and disinfecting surgical instruments, ophthalmic and dental instruments, medical footwear, instruments for minimally invasive surgery, laboratory glass, etc.
The cleaning process takes place by exposing the tools to intense jets of hot water from all sides. A special nozzle system ensures guaranteed removal of dirt from hard-to-reach places.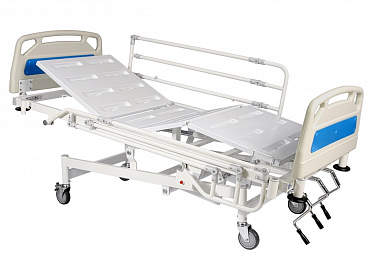 In addition to chemical treatment, heating is also used, the temperature inside the chamber can reach up to 95 degrees.
After washing, the machine proceeds to rinsing, after which comes a drying cycle. Materials or tools treated in such a device are completely ready for further sterilization and do not require any additional treatment.
Advantages and features of multipurpose washing and disinfection units:
Full automation of cycles of pre-sterilization preparation, washing and disinfection of various types of medical, surgical and dental tools and equipment

Disinfectants, water and energy saving due to precise delivery and dosage

Better processing of surfaces and internal volumes of instruments and other products due to specialized nozzles and adapters

Exclusion of the human factor from the treatment process

Availability of an automated control system for all parameters

Multiple trays and slots to safely accommodate all supported tools, rigid optical instruments and other items

Full automatic line processing of various tools and items
A separate type of washing and disinfection equipment is
machines for cleaning and thermal disinfection of large items
in medical institutions, such as operating tables, transport and storage trolleys and large sterile containers of all types. Washing and disinfection units for carts provide for special ladders with slopes on the sides of loading or unloading with a slight difference in height.
For more detailed information about the equipment, you can contact us using any of the methods specified in the "Contacts"
To "Contacts"