Washing and disinfecting machines for vessels
Washing and disinfection of medical equipment is a time-consuming procedure that takes a lot of time. To simplify and accelerate hygienic processing, special machines have been created allowing for a simultaneous washing and disinfection of medical devices. Such systems are widely used in otolaryngology, gynecology, surgery, dentistry – in all branches of medicine, where it is necessary to quickly wash and disinfect instruments, handpieces, dishes, and small sanitary devices.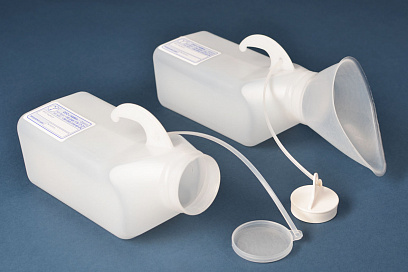 Automatic machines designed for simultaneous washing and disinfection wash away the remnants of medicines and physiological fluids with an intense stream of water, and the hot steam emitted by the built-in generator completely removes surface bacterial contamination and microbial colonies, sanitizing the surface. After treatment in such a machine, the appliances do not pose any infectious or epidemiological hazard.
The device implements processor technology for supplying water and steam and regulating the circulation rate, provides several software algorithms for different products and the degree of pollution, timers, digital display, and alarm.
Washing machines for vessels are designed for treatment and disinfection of vessels, urine bags, suction tanks, etc.
The use of washing machines for vessels provides healthcare facilities with a number of advantages:
Automatic processing. Washing and disinfection machines guarantee high treatment quality of medical devices

Saving of time and labor costs. The parameters and functionality of the washing machines for vessels greatly facilitate the work of the nursing staff

Reliability and safety of hygienic treatment, reducing the risk of infection. Disinfection and washing machines for vessels are absolutely safe for personnel, because during disinfection and hygienic treatment, all chemical vapors remain inside the device. In addition, the equipment is designed in such a way that medical devices do not deteriorate during cleaning

Reducing financial costs for electricity, water, detergents and disinfectants. Optimal cleaning and disinfection with minimal waste of resources

Among design advantages, manufacturers of disinfection and washing machines mention compactness, wide functionality, filter systems and a large temperature range
For more detailed information about the equipment, you can contact us using any of the methods specified in the "Contacts"
To "Contacts"