Low temperature sterilizers
Low-temperature plasma peroxide sterilization is a relatively new method for sterilizing medical devices. This method is an alternative to low temperature gas sterilization with ethylene oxide and sterilization in formaldehyde vapor. Due to the high toxicity of the ethylene oxide sterilizing agent, subsequent long-term ventilation of the sterilized products is required, therefore its use is increasingly limited.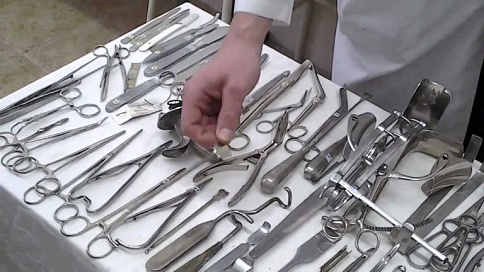 Low-temperature sterilizers are placed in central sterilization rooms or surgery units. Sterilization is carried out in a dry atmosphere at a low temperature of 36 to 60 °C. The vapor of an aqueous solution of hydrogen peroxide H2O2 and its low-temperature plasma are used as a sterilizing agent. The technology does not harm the environment.
Treatment of tools in a plasma sterilizer consists of several stages. At the beginning of the process, the first chamber converts the peroxide into steam, which passes into a pre-evacuated chamber with a biocidal medium, where it acts on microbes and spores. Diffusion occurs, and the start of a high-voltage discharge forms plasma and active radicals. During plasma operation, the pressure is changed, the chamber is vacuumed again, and the plasma acts on microorganisms. Then the normal pressure is established and the treated objects are unloaded from the chamber.
The substance is most concentrated at the beginning of sterilization. Then this indicator gradually decreases due to convection and absorption of liquid.
The major advantages of plasma sterilizers are:
energy efficiency

ease of formation of a low-temperature sterilizing medium

disinfection of products made of materials such as metals, woven and non-woven materials, thermolabile polymers

safety and ease of use (processing in a closed hermetic space)

no need for a separate room
Plasma sterilization is suitable for medical equipment made from certain materials with the following features:
heterogeneity (syringes, implants)

thermolability (plastic)

tendency to corrosion
Medical devices recommended for plasma sterilization are fiber optics, electrical cords and cables, laser and light guide emitters, and electrophysiological catheters, breathing circuits, instrument handles, plastic containers, electrical and electronic devices, etc.
Pharmstandard-Medtechnika supplies plasma sterilizers by the Russian manufacturer TZMOI. The line of low-temperature plasma sterilizers provides models with different chamber volumes of 50 to 181 liters.
Among the main advantages of plasma sterilizers supplied by Pharmstandard-Medtechnika are effective sterilization of expensive equipment, high economic efficiency, adequate cost of equipment and consumables, low cost of the sterilization cycle, qualified service support in all regions, color touchscreen display in the Russian language, etc.
For more detailed information about the equipment, you can contact us using any of the methods specified in the "Contacts"
To "Contacts"