Solution for endoscopy departments
Equipment made in Russia with delivery in the shortest time
View catalog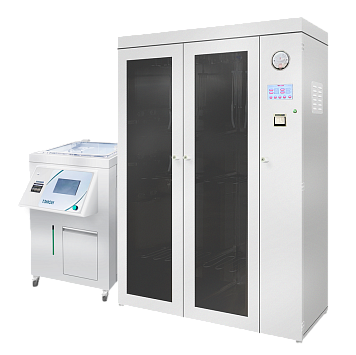 Solution for endoscopy departments
Equipment made in Russia with delivery in the shortest time
View catalog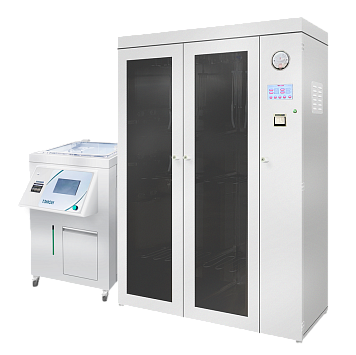 City Clinical Hospital No. 40 in Kommunarka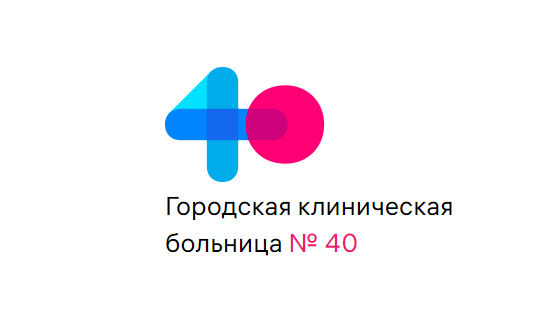 Дата:
About Project
Infection control equipment was delivered in several stages to the reserve hospital in Kommunarka.
Goals:
Pharmstandard-Medtechnika LLC was faced with the task of prompt supplying disinfection and washing equipment, steam sterilizers, and medical waste disposal machines.
Delivery and maintenance:
"For the reserve hospital in Kommunarka, the Company delivered in several stages a disinfection and washing machine, two steam sterilizers for the "red" zone, and two modules for medical waste disposal. This equipment allows not only to disinfect medical equipment and instruments, but also decontaminates dangerous medical waste, ensuring epidemiological safety," said Gennadiy Degtev.
He also noted that since April eight hospitals in Moscow, St. Petersburg, Yaroslavl, Tula, the Republic of Crimea and the Kirov region have been already equipped with more than 20 sterilizers and disinfecting and washing machines for reusable instruments, produced by the facility of the capital SEZ.
All deliveries, equipment commissioning and subsequent maintenance are carried out by Technopolis Moscow SEZ's partner - a parent company of the Pharmstandard-Medtechnika LLC group, which includes TMEIFJSC.
Leave a request for our services
Email:
sales

blank

@

blank

phs-mt

blank

.ru