Solution for endoscopy departments
Equipment made in Russia with delivery in the shortest time
View catalog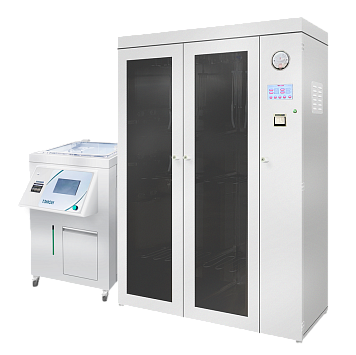 Solution for endoscopy departments
Equipment made in Russia with delivery in the shortest time
View catalog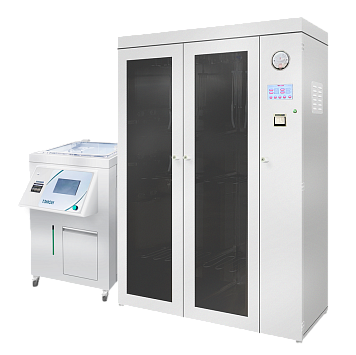 State health Care Institution of Ulyanovsk Regional Children's Clinical Hospital (perinatal center)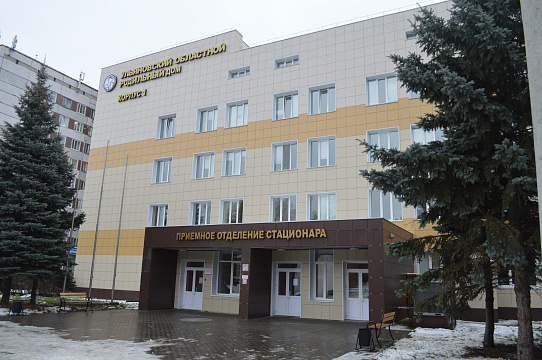 Дата:
About Project
The Ulyanovsk Regional Children's Clinical Hospital is one of the leading medical institutions of the Ulyanovsk region. The center was created on the basis of a former maternity hospital under the program "Modernization of Health Care in the Ulyanovsk region in 2011-2012". This is the only level 3 medical care institution in the region, where pregnant women with severe extragenital pathology and intrauterine pathology from Ulyanovsk and the region are under medical treatment.

Every year the Perinatal Center performs 4,000 to 4,500 deliveries, up to 1,000 surgical deliveries and 2,500 minor obstetric surgeries.
Goals:
In the perinatal center, there are extremely high requirements to observe in terms of an anti-epidemic measures. That is the reason why the organization of a modern Central Sterilization Supply Department (CSSD) was one of the important tasks while establishing the Center
Installed equipment:
PHS steam sterilizers (2 units),

DGM ES-250 disinfecting-washing machines (2 units),

DGM QX-1200 Ultrasonic Washing Machine (1 unit),

Famos F110D heat sealing machine (1 unit),

water treatment system
The result of the organization of the CSSD in the Ulyanovsk Regional Perinatal Center. The level of hospital-acquired purulent-septic morbidity among women (2011 9,0%, 2013 and among newborns (2011 5.6%, 2013 1.9%) has decreased. The introduction of modern equipment made it possible to reduce the number of CSSD workers by 2.5 times and eliminate the human factor in pre-sterilization treatment of instruments.
Due to the use of modern equipment for sterilization and disinfection, the CSSD of the Ulyanovsk Regional Perinatal Center meets the requirements for ensuring an epidemiological regime in a medical and preventive treatment facility.
Leave a request for our services
Email:
sales

blank

@

blank

phs-mt

blank

.ru